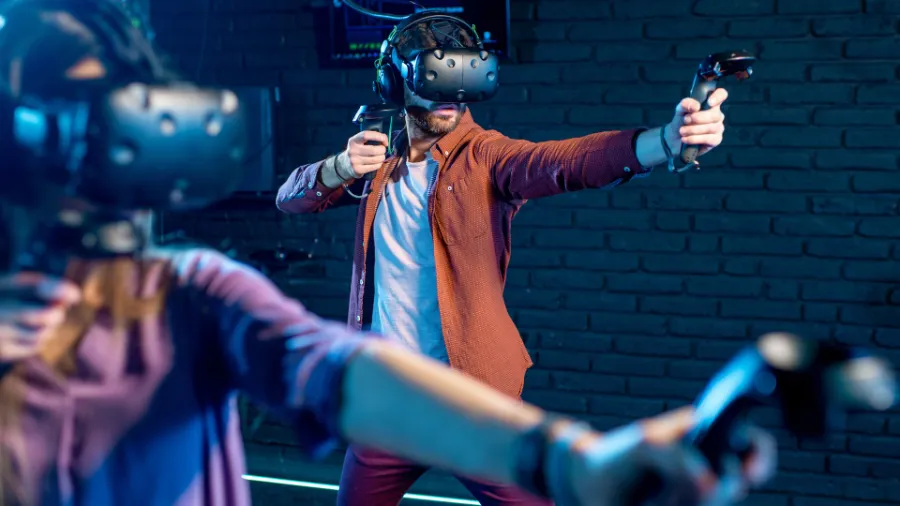 Discover immersive VR escape room adventures that blur the lines between reality and fantasy
Los Virtuality VR escape rooms are unlike anything you've seen before. Designed specifically for virtual reality, they're rich with detail and provide engaging quests and puzzles to keep you entertained.
Your first task is to choose the type of experience you'd like to have. There are three categories: adventure, mysterious or intense.
Mystery world, where your goal is to find lost pyramids or legendary ships. Or a thrill as you attempt to stop nuclear attacks or escape dilapidated cabins. You may be looking for something visually-impressive such as Beyond Medusa's Gate.
VR Escape Rooms are for everyone, from experts to newbies. If you're feeling overwhelmed with the difficulty of options, don't worry! Friendly staff will be on hand to give you hints and answer any questions.
Once you've selected your adventure, you will be given a brief orientation about what to expect. The staff will lead the way into the game room where each player can stand and move. Staff will strap VR headset on their head and start their epic quest.
You can enjoy an immersive entertainment experience with a friend or a team. You can see each other's avatars, hear and chat together, pass things to each other and work together on challenges. You will use your body and mind to solve puzzles created through different activities that are fun such as grimacing in a front of the mirror, climbing buildings or playing archery.
With Los Virtuality - Virtual Reality Gaming Center, you can book one of our VR Escape Rooms for date night and team building, as well as to reconnect with family and friends. It is open every day from 12pm to 8pm, so you can also book a late-night session on weekends after drinks on the town.
---